Welcome To Bay Area Home & Auto Insurance
We treat you like a person not a policy!
Auto-Home-Flood-Business-Life-Health
About Bay Area Home & Auto
We Provide The Best Insurance Policy
Bay Area Home & Auto Insurance was established in 1996. We are based in Pinellas Park, but also provide services throughout the Tampa Bay area. We are an experienced insurance agency that will work hard to put the best coverage options in front of you. For a quote and information about the different policies we offer please call (727) 547-1777.
Bay Area Home & Auto Insurance is an independent insurance agency dedicated to providing quality auto, homeowners, flood, business, health and life insurance products to all our customers in Florida.
Bay Area Home & Auto Insurance has been in business since 1996; and has a highly experienced and knowledgeable staff. At Bay Area Home & Auto Insurance we provide excellent customer service at a very affordable price for our clients. We are dependable, reliable and always here to help you with all of your insurance needs.
Auto Insurance
It's crucial to maintain your automobile insured. Insurance will cover you from accidents & injuries to hit-and-runs and theft.

Home Insurance
Protect your home that you've worked hard to build by taking a home insurance policy to get coverage against fire, theft, earthquake, or other natural calamities.

Commercial Insurance
Our services are not restricted to only auto and home insurance. We will keep you covered with health, life, flood, and business insurance.
Why Choose Us As Your Insurance Agent?

Excellent Protection
We'll keep you protected "against all risks," be it theft, accidental, or any health issue.

High Saving Potential
Our expert insurance agents will analyze your insurance needs by keeping a perspective of total risk management to help you minimize the extra costs.
Easy To Claim
After receiving requests for coverage or compensation for a covered loss or a policy event, we examine and execute.
Stay Prepared For The Unexpected With Commercial Insurance
Welcome to Bay Area Home & Auto Insurance, where we weave a safety net to shield your business from the stormy seas of uncertainty! We know that establishing a small business is like navigating uncharted waters, where treacherous waves of risks and unexpected events can threaten to capsize your dreams.
Our best commercial insurance offerings are like a resilient fortress, safeguarding your business from the disruptions of fate. We cover natural disasters, ensuring your operations remain unscathed even if the heavens unleash their fury. Accidents may strike, but our insurance will help you recover swiftly, ensuring minimal disruption to your hard-earned progress.
So, why navigate these treacherous waters alone when you can have the reassuring support of Bay Area Home & Auto Insurance? We're here to keep you afloat and offer you peace as you start your entrepreneurial dreams. Let us be your anchor, providing you with comprehensive coverage and unwavering protection against the unpredictable nature of business.
Embrace the winds of uncertainty with confidence, for we will guide you through the storm. Protect your business with our small business commercial insurance today. So that tomorrow, you can set sail toward success with unwavering confidence. Bay Area Home & Auto Insurance—a beacon of security amidst the tempestuous sea of entrepreneurship.
What Are The Benefits Of Opting For Commercial Insurance?
Before opting for progressive commercial insurance, you need to know the precise details of each benefit.
Financial Protection
Insurance protects against potential losses or damages to your business. Whether it's property damage, equipment breakdown, or business interruption, having the right insurance coverage can help you recover without incurring substantial financial burdens.
Liability Coverage
Accidents happen, and if someone gets injured on your business premises or due to your products or services, you may be held liable. Commercial insurance can safeguard your business by providing liability coverage and protecting you from potential legal claims, medical expenses, or compensation payouts.
Asset Security
Your business assets, including property, equipment, inventory, and intellectual property, are valuable investments. Commercial insurance can help safeguard these assets from theft, fire, vandalism, or other unforeseen events, ensuring your business can continue operating smoothly.
Why Choose Us?
We know numerous agencies will provide you with a commercial insurance policy. Hence, here are some appealing reasons why you should choose us in terms of other companies.
Expertise And Experience
We have a team of experienced experts specializing in commercial insurance. With their in-depth knowledge and understanding of different industries, they can provide personalized advice and guidance to ensure you have your business's evaluated coverage.
Customized Solutions
We consider that every business is unique, and insurance needs vary. That's why we offer customized insurance solutions tailored to your specific requirements. Our team will get close to you to assess your risks and design a comprehensive insurance plan that meets your business needs.
Wide Range Of Coverage
We provide a wide range of general commercial insurance products, including property insurance, general liability insurance, professional liability insurance, business interruption insurance, cyber liability insurance, and more. With our diverse coverage options, you can find the perfect insurance policies to cover your business comprehensively.
With Us, Get The Peace Of Mind Your Business Deserves!
At Bay Area Home & Auto Insurance, we understand the challenges businesses like yours face in today's ever-changing corporate world. That's why we're devoted to being your trusted partner, providing you with the confidence you need to navigate through uncertainties. Our commercial property insurance in Pinellas Park, FL, solutions are designed to prepare you for the unexpected and safeguard your business from potential risks and liabilities.
Don't wait any longer! Contact us today to discuss in details about your insurance needs. Our team is here to listen, understand your unique requirements, and provide you with the peace of mind you deserve.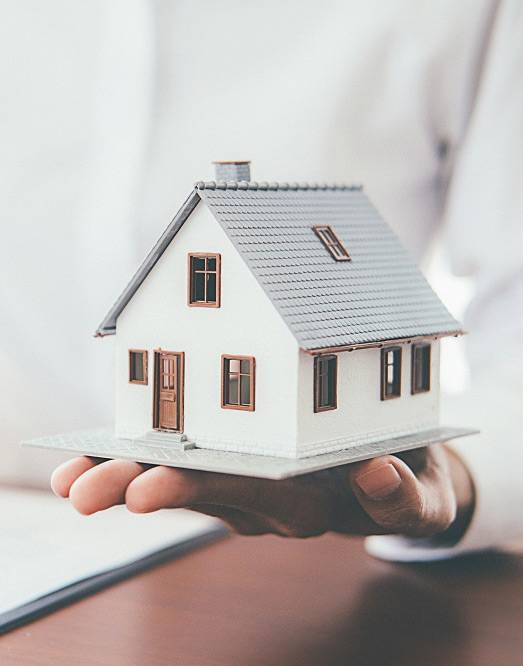 We First Listen And Then Give Advice
Choose Insurance
To avail of our promising and top-notch services, you first need to opt for the insurance you seek.
Select Your Agent
After choosing the insurance, next comes the step of selecting your agent within the licensed insurance agent providers.

Contact Agent
Contacting your agent is the last step in successfully registering for your insurance.
Find Information And Get Free Insurance Quotes.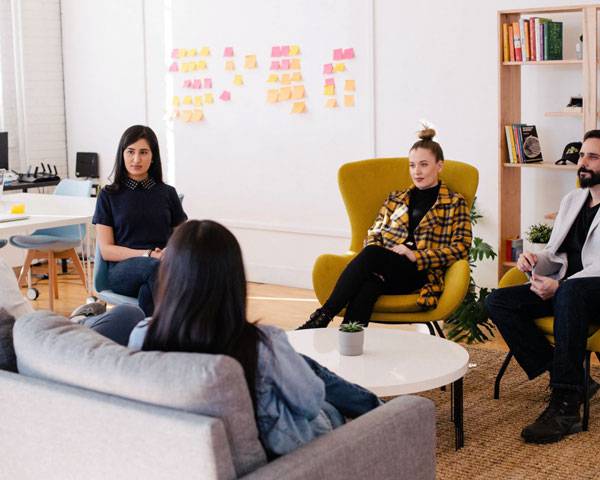 We Are Here to Help!
So, if you're looking for an insurance agency, we at Bay Area Home & Auto Insurance take pride in rendering our services that work hard to put the best insurance coverage options in front of you. We're a team of professional and well-trained staff. Besides that, each of our service representatives is a licensed insurance agent that will advise your insurance queries promptly and satisfactorily. We are dependable, reliable, and always here to help you with all of your insurance needs.